Thursday 18 September 2014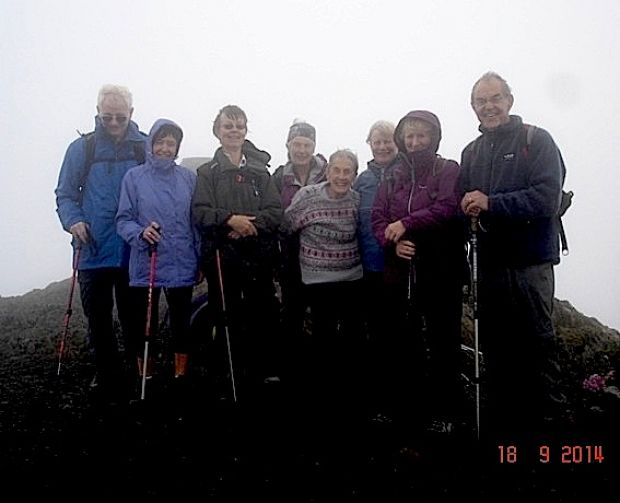 Lottie writes: Yesterday 11 of us went up Ben Vrackie from Pitlochry.  Sadly the mist didn't clear so the wonderful views we had hoped for didn't appear.
However, there were a few atmospheric breaks in the mist, the path was excellent, and it didn't rain so we all enjoyed the walk and the visit to the Moulin Hotel afterwards.